After a solid day of cleaning and doing the last detail work (plumbing a sink, putting the electrical plate covers on, etc) the construction portion of the project has come to an end. 
It was just in time, too.  Toby had planned and was hosting a surprise birthday party for her sister Kelly.  Toby wanted the first floor finished for the party.
Here are some pictures of the finished kitchen.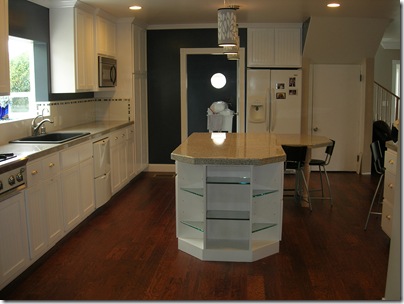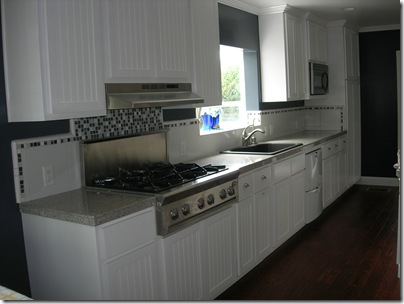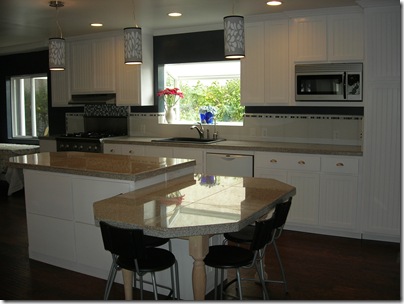 There is still some detail work to do.  I am in desperate need of installing a water softener and the central vacuum system only has stub-outs and needs to be piped in.  Also, the stairs need some carpet, but isn't perpetual maintenance what owning a home is all about?
The kids are at Poppa and YaYa's house for Easter break, so Toby and I will take advantage of the time to move their room downstairs.